Dairy Queen® Brings Health and Hope to Kids at Freeman Health System on Miracle Treat Day® July 28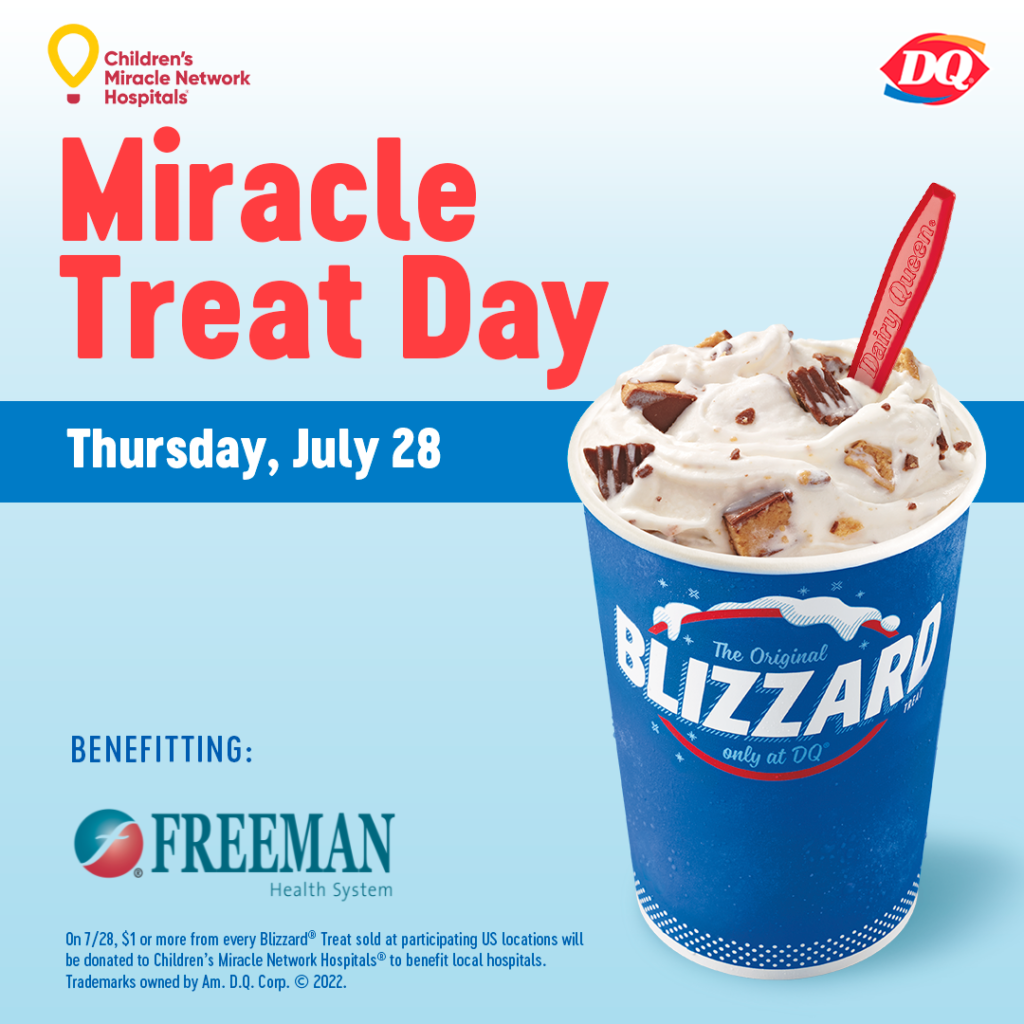 The DQ® brand is bringing hope to kids at Freeman Health System, a member hospital of Children's Miracle Network Hospitals. Freeman wants to ensure the children in our community can lead healthy, fulfilling lives. But they can't do it alone.
On Thursday, July 28, participating DQ® locations are giving back to positively change the health of children in our community. $1 or more from every Blizzard® Treat sold at participating DQ® locations will benefit Children's Miracle Network Hospitals. Through these donations, Freeman can provide treatments and support patients desperately need today, so that they can fulfill their potential for tomorrow.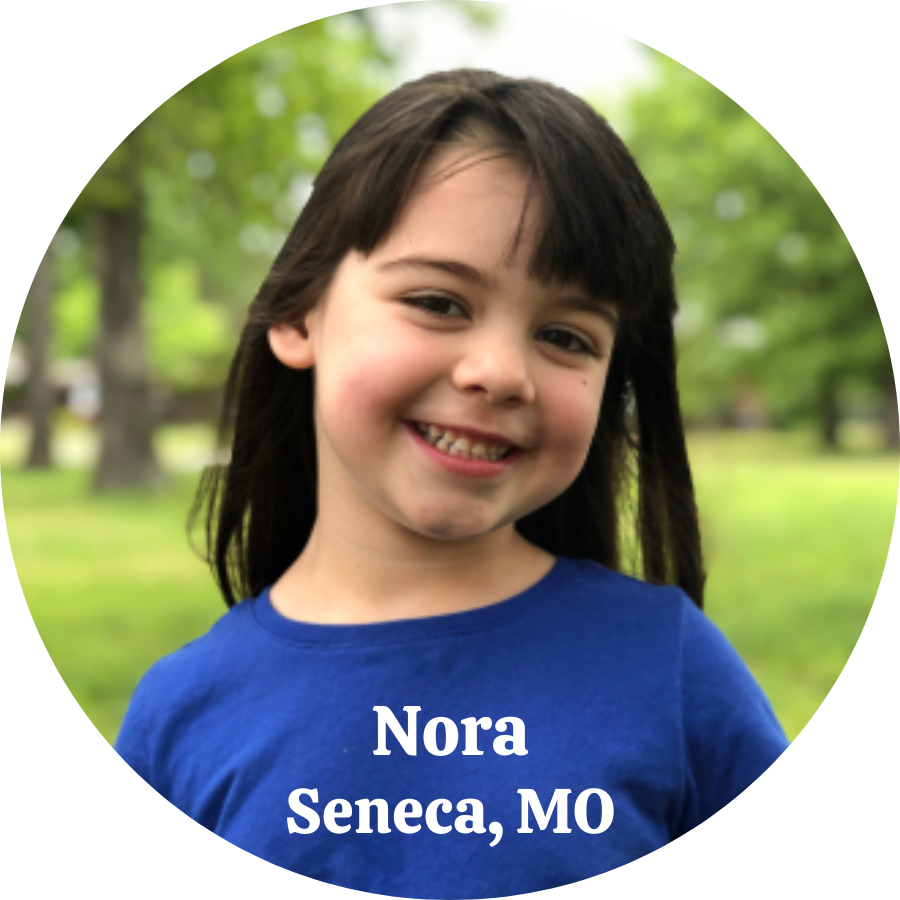 Patients like Nora who, at the young age of only 18 months, was diagnosed with a hypothalamic hamartoma tumor. Though the tumor is benign and non-life threatening, it has caused her to have what is called precocious puberty, which is a condition that causes her body to begin changing into that of an adult too soon. Donations to your local CMN Hospital help ease the financial burden of out-of-state travel and medication expenses for Nora's family so that she can receive the specialty care she needs.
The DQ® brand has been a proud partner of Children's Miracle Network Hospitals for 38 years and has raised more than $157,000 locally for Freeman. Their support has brought joy and hope to kids treated in the hospital in numerous ways — these donations have helped fund the CMN Hospitals' Direct Family Assistance Program, which provides direct financial support to local kids and families, like Nora's, to provide durable medical equipment, prescription medications, and travel costs to access specialty medical care.
Children's hospitals are at the frontlines when it comes to protecting the health of future generations and DQ® locations nationwide want to help them foster the business owners, creators and leaders of tomorrow. Thanks to your donation, this will continue to create a ripple effect to change kids' health to change the future in our community for years to come.
Thanks to you and the local DQ® location in southwest Missouri and southeast Kansas for helping change kids' health and change the future at Freeman Health System.