Why Doug Wohl is a Miracle Maker
Doug Wohl, Director of Operations for Smith Dairy Queen® (owners and operators of more than 30 DQ® locations in central Texas), knows first-hand how important children's hospitals are to families struggling to find answers for what's wrong with their sick child.
After his granddaughter Piper was mis-diagnosed with a serious skin condition and began to experience adverse social and physical side effects from the treatment, Wohl sought additional assistance from his contacts at CMN Hospitals. The family was referred to Dr. John Browning at Children's Hospital of San Antonio where a biopsy confirmed a less serious condition called Morphea.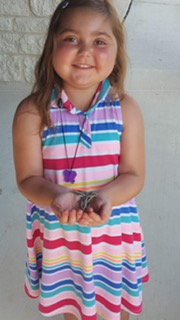 "From the time we walked in you could feel how special the staff treated every child," recalls Wohl. Dr. Browning needed to perform a biopsy to confirm the correct diagnosis but, "trying to do a biopsy on a scared six year old isn't very easy and afterwards getting that same six year old to trust you again can be pretty hard. Once the biopsy was completed, Dr. Browning and his staff went right to work on getting Piper's trust back with stickers and a doll from their treasure closet. And all was good."
Piper was promptly weaned off steroids and placed on the correct medication for her treatment. Her grandpa got so much joy from seeing her become the happy kindergartener she was before being diagnosed.
"Everyone is so knowledgeable and helpful," Wohl recalls of his family's medical journey. "The way they care for and treat every child like they are the most important person they will ever come in touch with."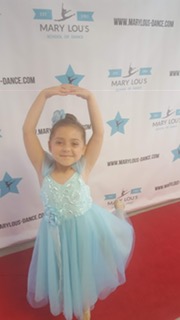 The experience brings the fundraising efforts he puts in for 39 DQ locations full circle. "The work has bought me so close to the people involved in CMN Hospitals—from the staff of the hospitals, the CMN staff, the kids and the parents who are so loving and thankful for the work we do in fundraising."
Wohl's dedication to supporting children's hospitals allowed him to attend CMN Hospitals' annual national conference, Children's Hospitals Week, to meet more families across North America who have been helped by DQ fundraising. "These superstar kids and their superstar parents are always smiling and willing to share the love."