Dairy Queen® Brings Health and Hope to Kids at Seattle Children's on Miracle Treat Day® July 28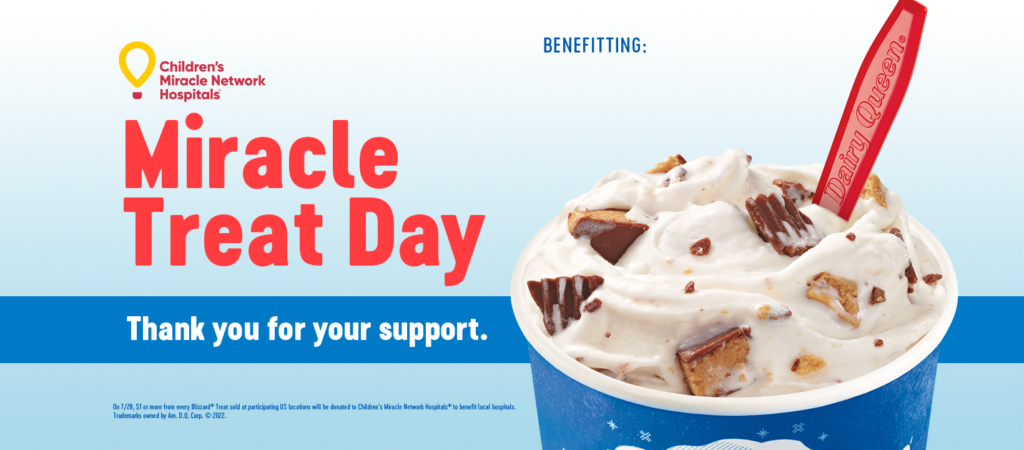 The DQ® brand is bringing hope to kids at Seattle Children's, a member hospital of Children's Miracle Network Hospitals. Seattle Children's wants to ensure the children in our community can lead healthy, fulfilling lives. But they can't do it alone.
On Thursday, July 28, participating DQ® locations are giving back to positively change the health of children in our community. $1 or more from every Blizzard® Treat sold at participating DQ® locations will benefit Children's Miracle Network Hospitals. Through these donations, Seattle Children's can provide treatments and support patients desperately need today, so that they can fulfill their potential for tomorrow.
Patients like Tiago.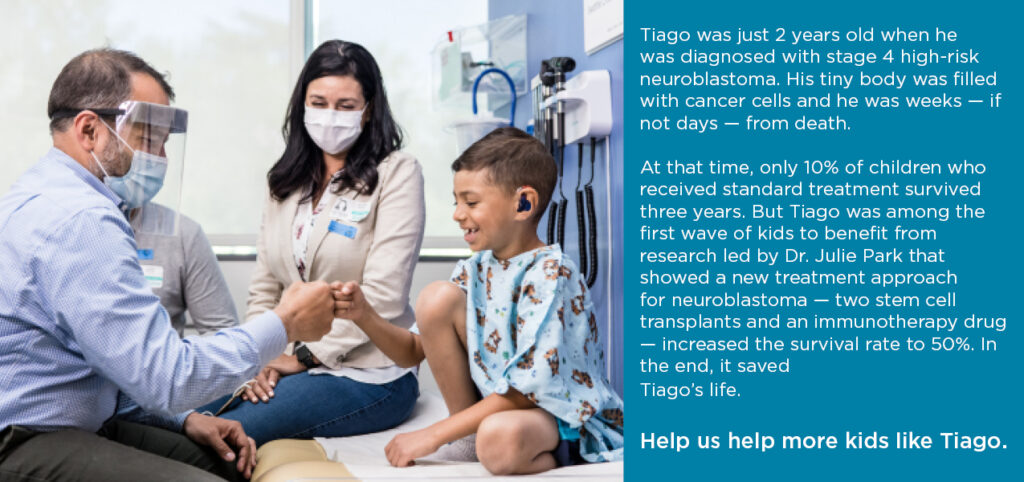 The DQ® brand has been a proud partner of Children's Miracle Network Hospitals for 38 years and has raised more than $2.1 million locally for Seattle Children's. Their support has brought joy and hope to kids treated in the hospital in numerous ways. Donations to the Greatest Needs fund help us nimbly and flexibly meet the needs of kids and families, ensuring that we have the ability to utilize that money for whatever the most urgent and important needs are at the time. When a sick or injured child needs treatment at Seattle Children's, parents have many concerns. But thanks to your generosity, they don't need to worry about the quality of their child's care – or their ability to pay. Your giving brings healing to children and peace of mind to their families.
Children's hospitals are at the frontlines when it comes to protecting the health of future generations and DQ® locations nationwide want to help them foster the business owners, creators and leaders of tomorrow. Thanks to your donation, this will continue to create a ripple effect to change kids' health to change the future in our community for years to come.
Thanks to you and the DQ® location in Western Washington for helping change kids' health and change the future at Seattle Children's.